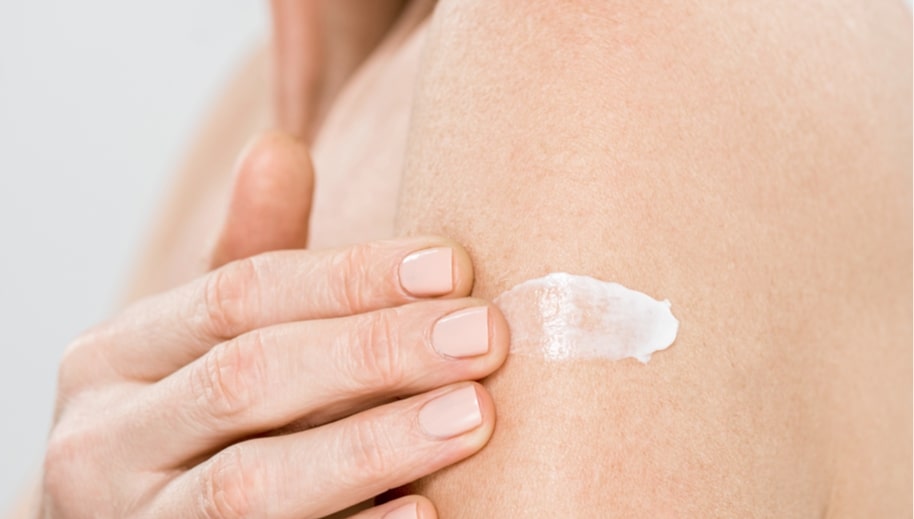 This low-priced formula uses retinol to reduce the appearance wrinkles and fine lines on the body.
Retinol has a solid track record for improving wrinkles and fine lines. However, there's a reason you won't find it in most body creams.
Retinol strips the moisture barrier — causing dryness, peeling, flaking, and even thinning skin. Which means this "miracle" wrinkle-smoothing ingredient can actually worsen the other symptoms of crepey skin.
Luckily, this product does contain hydrators and ceramides to balance out the retinol's drying effect. But for those who already have dry skin, this may not be enough to compensate for the retinol.
Overall, if wrinkles & fine lines on your body are your only concerns, Medix 5.5 is a solid, low-priced option.
At just $15 a bottle, it's a steal. Just keep in mind, the reason it can offer this low price is that it doesn't use the top-shelf ingredients you'll find in solutions like InvisiCrepe Body Balm.
So, if you're willing to sacrifice some of the benefits offered by other solutions for a lower price, this product may be a good choice.
But does it work?
The average online rating is 4 stars, which sets this product above most alternatives. And many users were thrilled to see improvements in wrinkles & fine lines on their bodies.
However, many others complained this formula did not help at all with their sagging or dehydration. So, you may have to combine it with other products to get all the results you want.
Note: We also read reports that this product has a strong scent. However, users say the scent goes away within a few minutes.